Our premium grass, alfalfa/grass mix and alfalfa is grown in the Wet Mountain Valley of Colorado, at an altitude of 6,800 feet, along the banks of the Huerfano River in Southern Colorado. The valley's fertile soil beckoned Hispanic settlers in the late 1850's and early 1860's and has been producing great crops ever since.
We have small bales approximately 65 pounds each. Our hay is cut, stacked and stored in our hay barn to keep it fresh and dry.
We produce approximately 12,000 bales per year and we are committed to producing High Quality Premium bales ( check out the Dairy One test results) with attention to every stage of the process.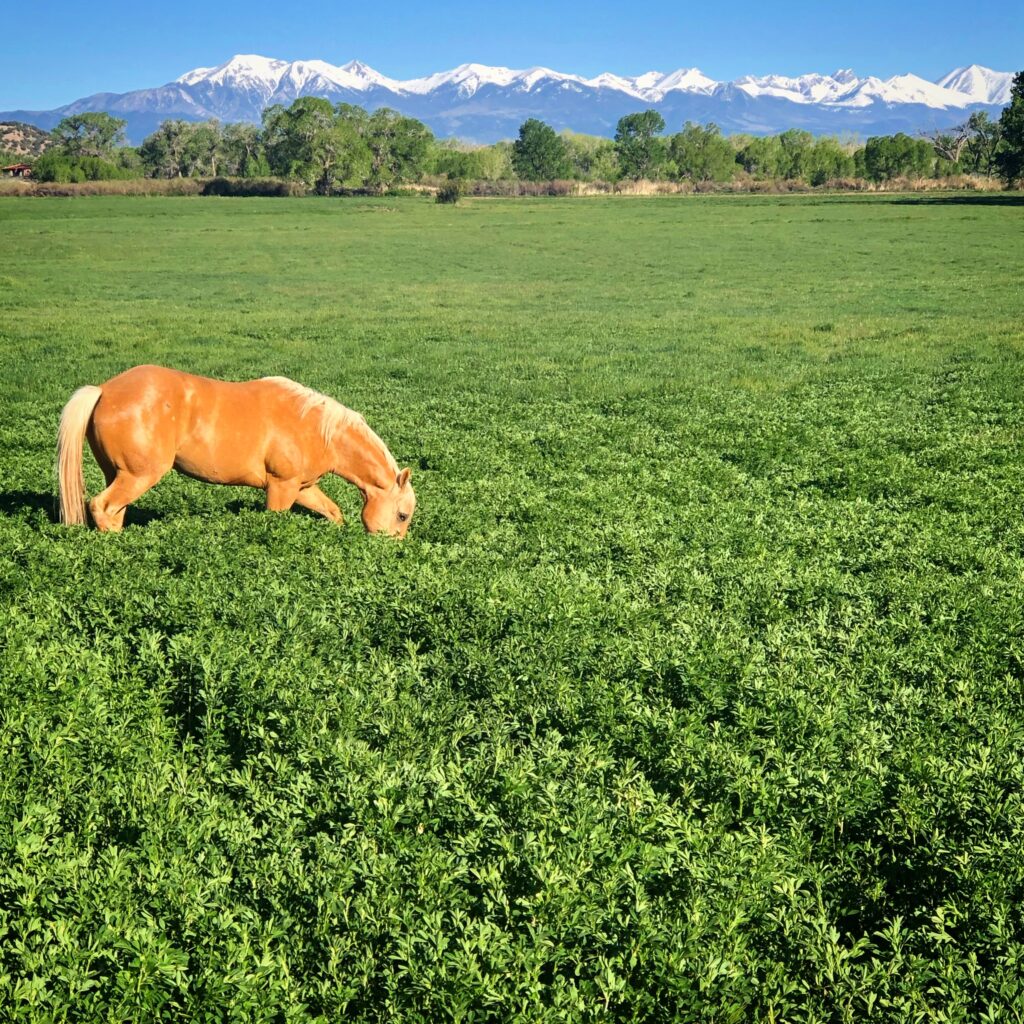 **2nd cut is in the barn NOW !! **
2nd cut – Alfalfa 60-65lbs is $15-16 per bale
2nd cut – Alfalfa/grass mix 60-65lbs put up dry, green with leaf on $15-16 per bale
1st cut – Grass, Alfalfa/grass mix and Alfalfa, Small bales approximately 65lbs. Is available for $14.50 – $16.50 per bale *
1st cut – 200- 3x3x8 Quality Grass/Alfalfa mix, approximately 870lbs per bale
About 25% alfalfa and 75% brome grass, put up dry and in the barn now.
$165 per bale. Test Results came in as 12-13% protein
(Prices are subject to change)
******* See our Instagram page for additional pictures *******
** Note: Discounts for semi-truck loads or greater will be available…
Please contact Fred at 303-929-3033 or email us at [email protected] to place your order now.